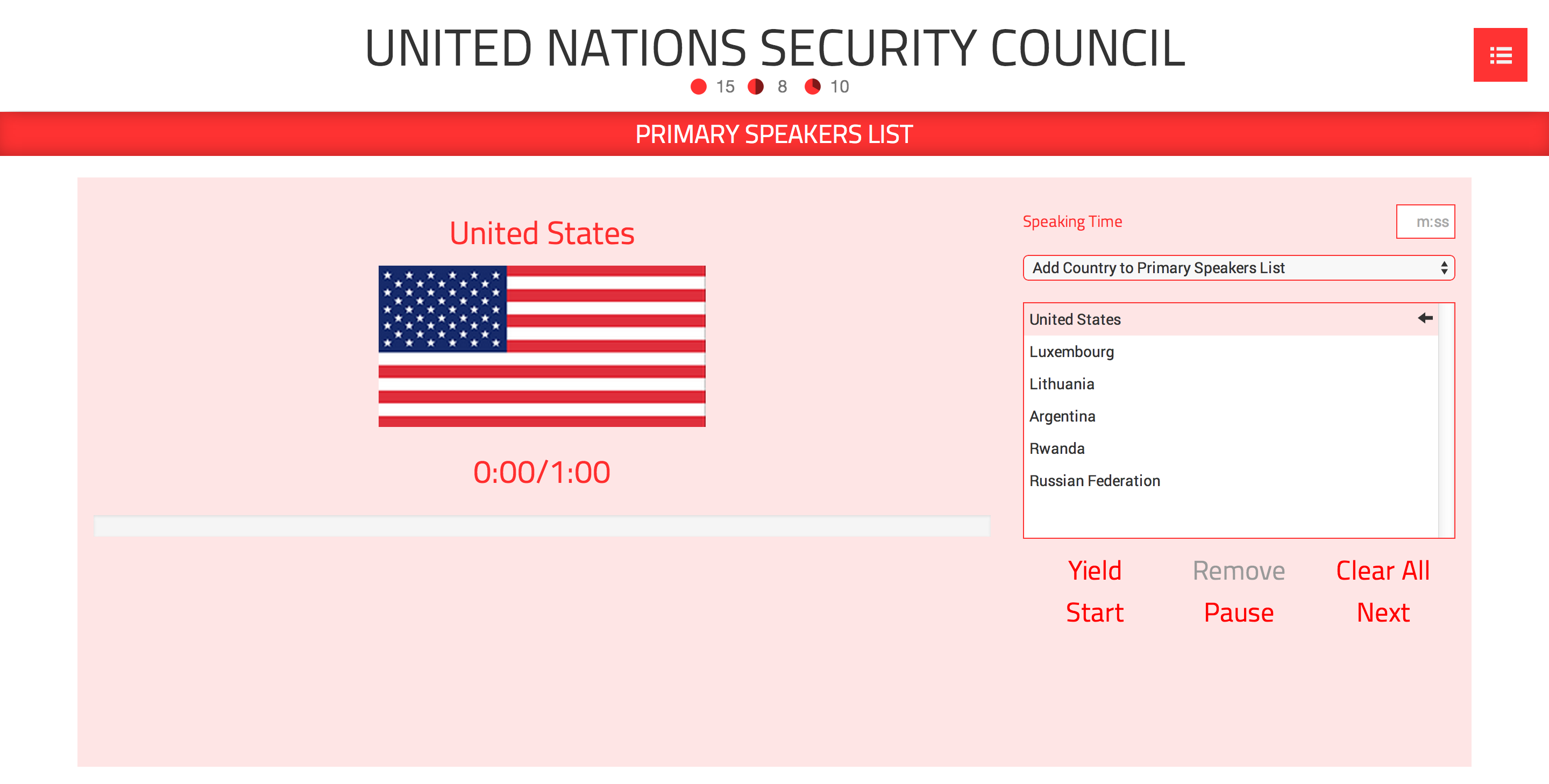 ChairMUN combines a series of necessary facets of international diplomacy into a singular, entirely new experience. One that blurs the boundaries between the individual delegate and the software that administrates debate.
ChairMUN utilizes the web to save all your content and settings such as roll call, regardless of where you are or what device you use. A constant connection is not required as the program will still function when internet is cut or even when offline.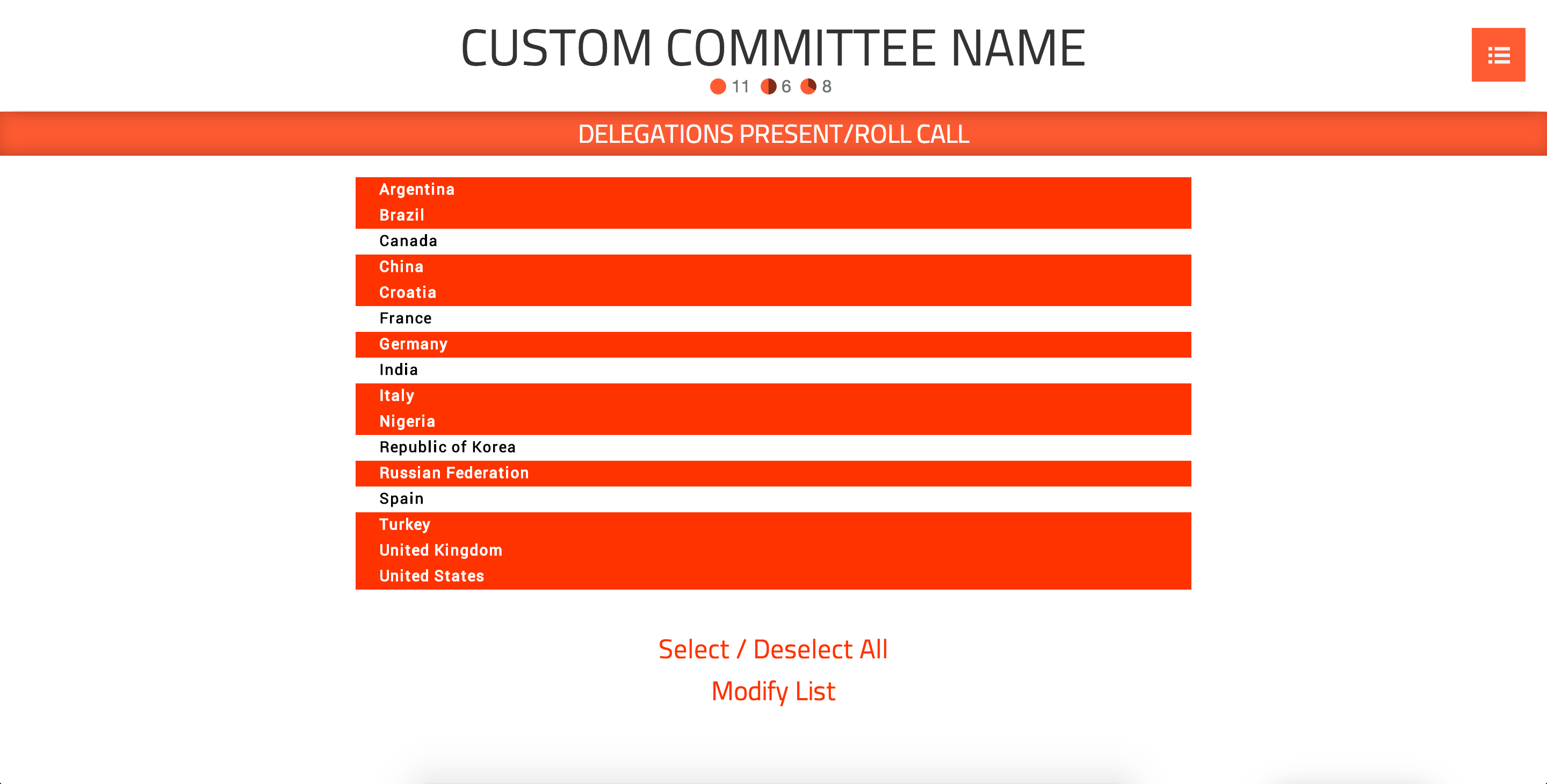 With a fully-featured set of tools ready to be used – from moderated caucuses to roll call voting – ChairMUN provides a refreshing, versatile user experience that is familiar yet unique.
ChairMUN was created with incredible customization in mind. We believe every MUN committee should be able to cater to their delegates both practically and aesthetically, and our theming and custom logo feature provides just that.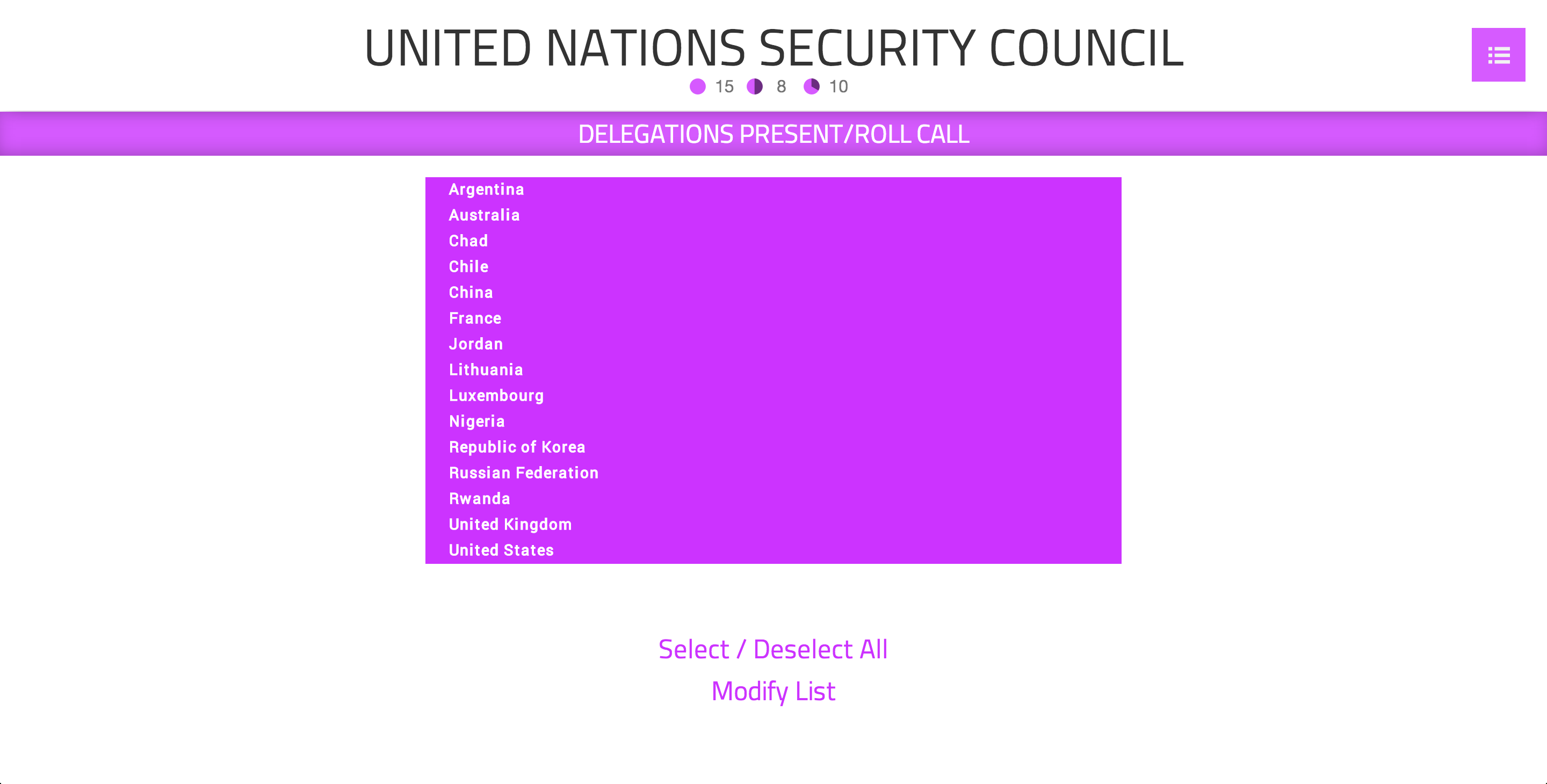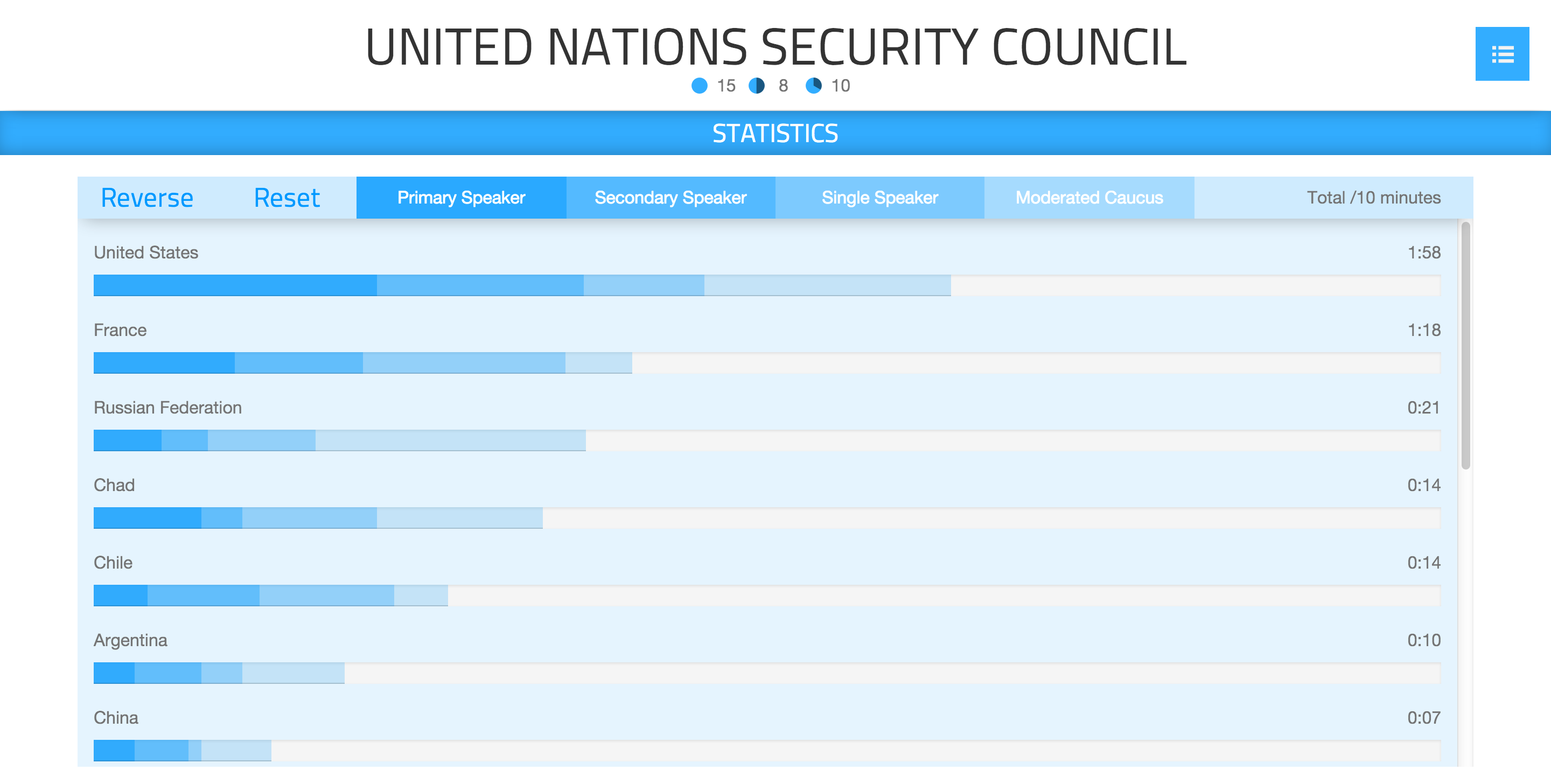 A one-of-a-kind feature, Statistics by ChairMUN is one of the greatest tools that Chairs have access to. In one glance, staff members can see which delegates spoke how much, as well as individual breakdowns in what part of MUN procedure they spoke in.
We have extensive customization in addition to our themes, such as custom committee names and delegations. Create any committee conceivable: historic, futuristic, or modern. As always, all of your preferences are automatically saved.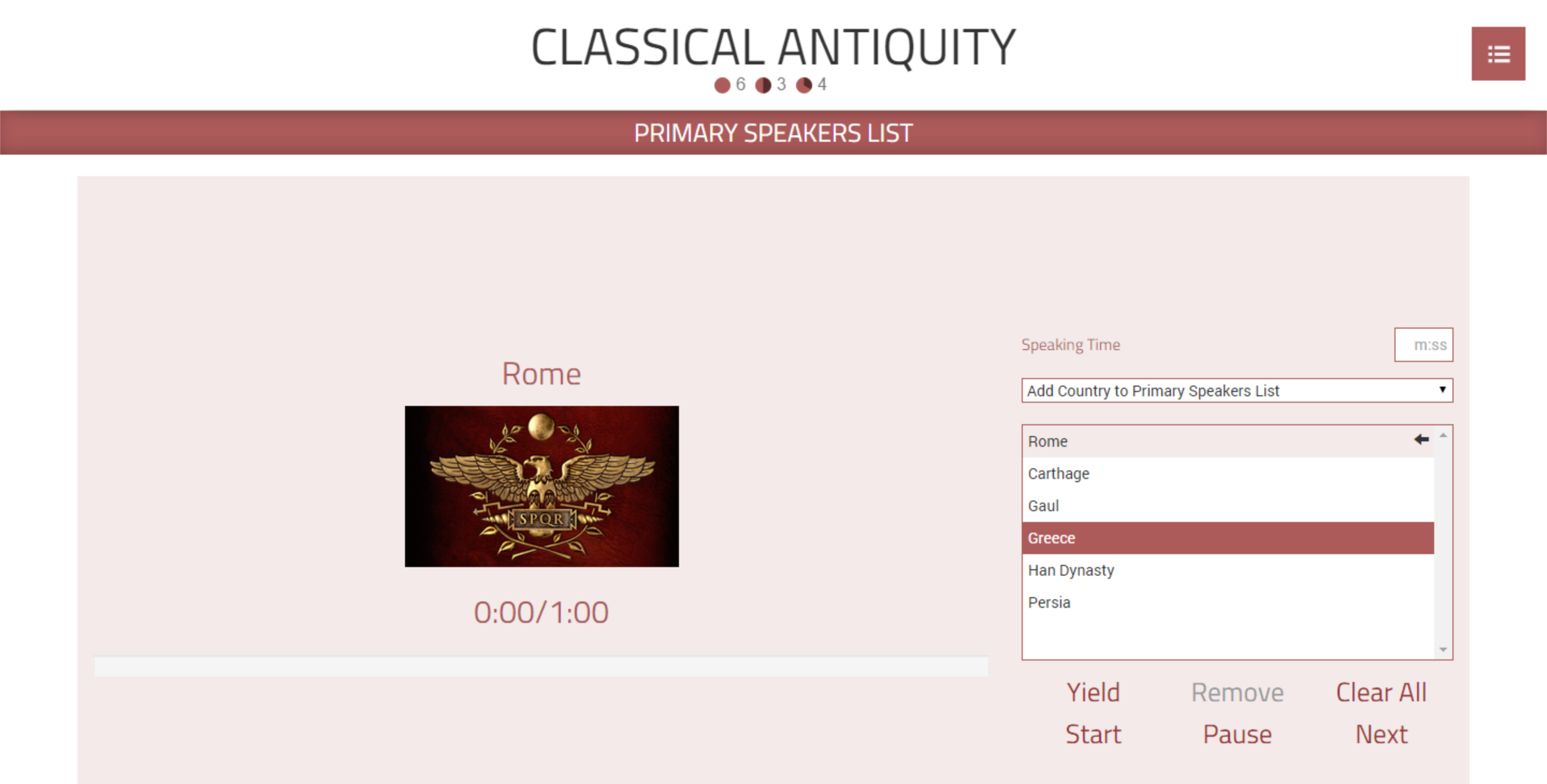 No Ads
All Essential MUN Timers
Record Motions
Register
Theme Changes
Custom Logos
Delegate Statistics
Register
Roll Call Voting
Custom Committee Names
Setting Topics
Register